Pop up stores: The preferred choice of emerging designers
Pop up stores: The preferred choice of emerging designers
A concept which appeared in England and the USA after immediately spreading like wildfire, being championed by some of the most trendy and cosmopolitan cities around the globe. The pop up store format has firmly integrated itself within the complex process of overall brand communication strategies.


Individual brands can now decide whether to open a mono-brand pop-up store or participate within a collective capable of amplifying overall communication and sales results.


The first solution is geared towards already established companies, with a significant investment capacity and an internal team capable of carrying out all phases of the project. This includes production and administrative management, communication with the media and general logistics. For brands that don't have the internal capacity to sustain these sorts of activities, the preferred choice, and the most successful, is to be part of a collective through an organisation that acts as a support during all phases.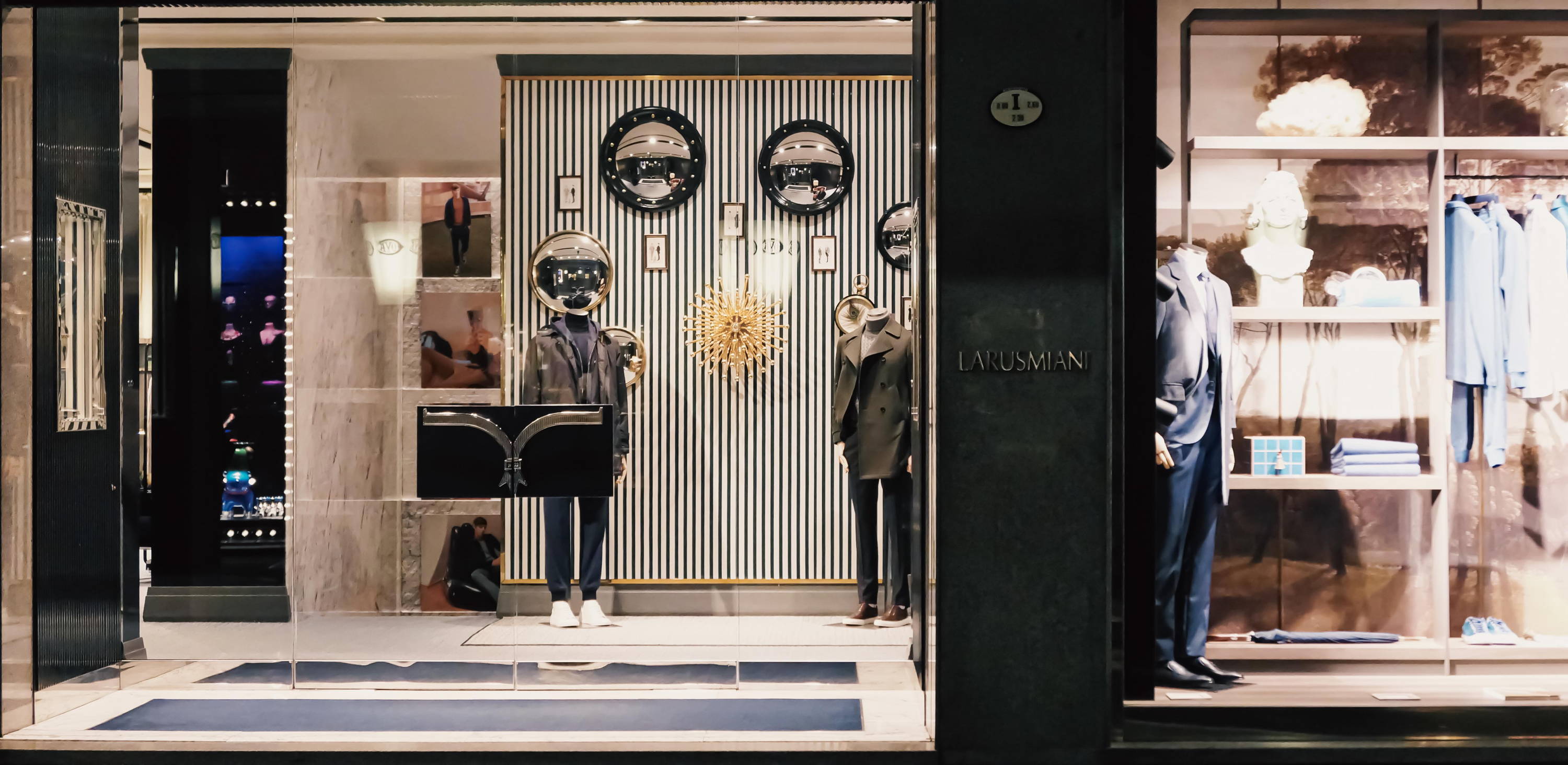 Pop up stores in outstanding locations during strategically identified periods

A key characteristic is that pop up stores are usually organised in particular locations with strong attractability, for example in art galleries, near historical and cultural centers and open design spaces. They are also frequently organised in particularly attractive neighbourhoods, which during high periods of interest turn into connecting points for events, festivals and fairs.


Such is the case with the pop up opened by Diesel in New York on Canal Street - totally off the streets of luxury - where they presented an ironic and irreverent "fake" capsule branded Diesel collection. The garments presented have since become collector's items, being all unique pieces, complete with a fake 'tarot' Diesel label and logo.


Due to the formula which binds exclusivity to contemporaneity, pop up stores in general are attractive for millennials as well as a public which is particularly attentive to the identification - or development of new trends.


This makes them the perfect place to drive new names among emerging and independent designers. A case in point being the famous New York department store, Macy's, who recently dedicated a whole month to emerging design, setting up on the ground floor of the store "The Market @ Macy's", completely filled with pop up corners of new brands.
Pop up stores: Low budget, high resolution
The relatively low costs of pop up stores, both for organizers and brands alike, is just another plus to be listed among the advantages.


For organizers, it is a question of managing rental and personnel costs, which incur only during store opening periods. This is suitable for the brands which participate in them, as the pop up acts as a commercial showcase, like a showroom, without the long-term costs of a permanent physical space.


The costs of the location, marketing, staff and management of all activities are borne by the organizers themselves: being another point in favor for designers who choose to present themselves with this formula.


Overall, the idea of a popup works really well for those who choose it at a marketing level, because all participating brands are vouched for under the 'name' of the organiser, which has already built up its brand image with the public. This in effect allows the organiser to make good use of PR and communication agencies to communicate the event and brands presented to the right names, at the right time, in the right way. Less stress, more impress.

Benefits for the designers

In addition to the aforementioned economic advantages in logistical and organizational terms, participating in a ​​pop up works well for those who choose it at the marketing level. Appearing in a cool temporary shop is an excellent springboard towards specialized press, trend forecasters and influencers for a young designer. A temporary store is not perceived as a normal shop, but it's being limited in time makes it rather similar to an event, which can only be participated in during the established period of time.


Precisely for this reason, they tend to turn into dynamic hubs which, alongside commercial sales, a variety of events, DJ sets, art exhibitions and performances are flanked. A 360 degree experience that goes beyond the "usual" shop and therefore encourages the press to talk about it even more, the influencer to share it and the public to be present.


Pop ups bring with them a charm of exclusivity, which makes them really attractive to the media, offering richer communication cues compared to a normal shop. In a nutshell, the pop up is seen as "news", a place-to-be of the moment, representing an irresistible format. They are perceived as young and sought after places: with fleeting exclusivity, presenting a selection of emerging brands which are sophisticated, certainly not commercial, coming in at a medium-high price range.

Pop up stores: The benefits from the public's point of view

Every pop-up offers something different. They are not perceived as normal stores, but being limited in time makes them rather similar to an event, which can only be participated in during the established period: a uniqueness which creates a sense of 'exclusivity'. The very fact of being present "only for a moment" pushes customers further to enter the store and explore it.


At the same time, pop ups are 'suggested' to users on social networks, who, also being driven by highly instagrammable environments, share the store with their friends and followers, which in turn creates increased attention to the event. If you include in this mix the slice of public which is brought in by the hype created from the traditional press, you can easily understand how pop ups have become a winning choice for young designers to showcase their products in a unique way and to be talked about.


By way of the environment, events connected to it, along with the overall general feeling of being part of a dedicated experience that goes beyond the simple act of a purchase, gives visitors the feeling of having participated in a truly unique event.

Build customer loyalty with pop up stores
An important consideration to be made by a brand when participating in a popup is to understand and interpret the needs of their target audience, because unlike a department store, customers expect an experience that comes as close as possible to their own values and identity. If brands are able to provide this for their audience, the result will lead to immense customer loyalty.


Thanks to the unique formula, pop up stores attract a younger audience base. Therefore, it works well for attracting millennials, of course, but also those who are updated and aware of contemporary, new trends and inevitably, those who are involved in the fashion industry at large, which love - and must - keep up to date by trade.


For this reason, they are an ideal medium for emerging brands which use unconventional marketing techniques to present themselves - in other words, being part of a pop up store can represent an added value for an emerging brand. As the brand is effectively able to indicate that by being in that particular location, it is new, contemporary, original, unconventional and non-mainstream.

From offline to the e-shop: the future of pop up stores

And when it closes? The show must go on! If a customer talks about a positive shopping experience that they had in the store, this will lead to possible future purchases on their ecommerce site.


Temporary stores, in fact, represent one of the most valid systems of integration between offline and online sales: consumers have the opportunity to "touch with their hands", to discover and get to know the brand in one of the most traditional - and emotional - ways possible. They will then be able to find the brands that they were attracted to online, through the pop-up online store or through the brands' own e-commerce, at which point brand loyalty has already been established.


For this reason, temporary stores are an ideal space in the fashion world which is increasingly moving towards digital channels and online sales. They are the link between an offline sales system which is increasingly less oriented towards the purchasing of garments themselves, but rather to buy into a mood, lifestyle or thought and an online sales system increasingly aimed at involving the overall emotional aspect.


Pop up stores can be useful to increase sales in a short period of time as well as contributing to the long term growth of the brand by bringing in new future sales. They are a suitable format for launching new collections onto the market, as well as testing out new strategies for use in future activities. This can also be followed up with other openings during high periods of interest throughout the year, such as Fashion Week or peak shopping periods such as Christmas. Yet another significant saving, both in terms of time and money for brands. So all in all, is that not enough reason to consider pop up stores as the best formula for new brands on the market today?