Producing a fashion collection: how and where?
Producing a fashion collection: how and where?
Producing a fashion collection: how to direct production

After years of study and maybe a few internships under your belt, you've finally made your first collection. You don't just want all of the products to remain as unique, one-off pieces, right? In some cases producing completely one-off pieces is preferable and can also be a great differentiating factor for your brand.
However, if instead you would like your collection to be ready to wear and above all, accessible to a wider audience, you will have to produce the garments on a larger scale.


So let's talk about production. The market research, idea development, and sampling stages of your collection have come to a close and you're ready to start navigating your way through the seemingly finite network of manufacturers to find the one best suited to producing your products.
Producing a fashion collection: how to choose manufacturers in the East

China, India and more recently Bangladesh, the three global behemoths for garment manufacturing and the preferred choice for most fast fashion brands.Out of these, China continues to be the most popular option, despite temporary closures due to COVID-19. Indeed, according to experts, it is unlikely that this unpleasant hitch will have a long-term impact on overall production there (many factories, thanks to strict controls and the well-respected health protocol, are already back up and running again). Once the alert state ends in the West and the travel ban is lifted, looking to China could become an even more advantageous option for many.


The advice given from those who already produce in these behemoth manufacturing countries is to first and foremost; do your research. Establish a solid knowledge network, which will come in handy when you choose to take the step of setting up on your own.Do not think of simply arriving in the East, perhaps already investing a lot in air tickets and then magically finding producers.In this particular historical moment, it is advisable to carefully analyse your economic conditions, taking into account all out-of-pocket expenses, such as travel, etc. which, if not amortized by a large quantity of garments produced (which should in turn translate into many garments sold), would end up being anti-economical and greater than their earning potential.
Producing fashion collections in Morocco, Tunisia and Turkey

Other interesting markets are Morocco, Tunisia or Turkey. Although none of the countries mentioned so far can boast universal recognition for the guaranteed superior quality and added value of the brand.
Producing a Made in Italy fashion collection

In this regard, have you ever considered the contribution that 'Made in Italy' could provide?There are many reasons why producing in Italy could be more beneficial for your brand than you think.We recently caught up with Giovanna Temellini, who has been designing and producing her Temellini Milano brand entirely in Italy for the past thirty years. Giovanna remains confident that for a fashion start-up, aside from of course the more obvious benefits such as reduced travel costs (when referring to European-based designers), the increased value which 'Made in Italy' can provide your brand is extensive.["]" Certainly, if you look at the details, the costs will be higher than in the eastern countries. But on the other hand, Italy is predominantly made up of a large network of small and medium-sized enterprises which are more oriented to accommodate small and medium-sized productions, making them perfectly suited for those of a fashion start-up ".
Another notable advantage of producing with smaller scale companies in Italy touches upon basic ethical and environmental principles and responsibilities within the supply chain.Firstly, in order to keep prices low, employees of industrial production companies are oftentimes forced into questionable conditions, which go in direct violation to basic human rights. When working with smaller-scale and oftentimes family run businesses, not only are you directly supporting the workers as well as the business, but you can also be sure to receive products of a superior quality. These small-scale businesses, compared to large scale industrial production, concentrate on the use of higher quality natural fabrics, which are very difficult to use in a production of large quantities.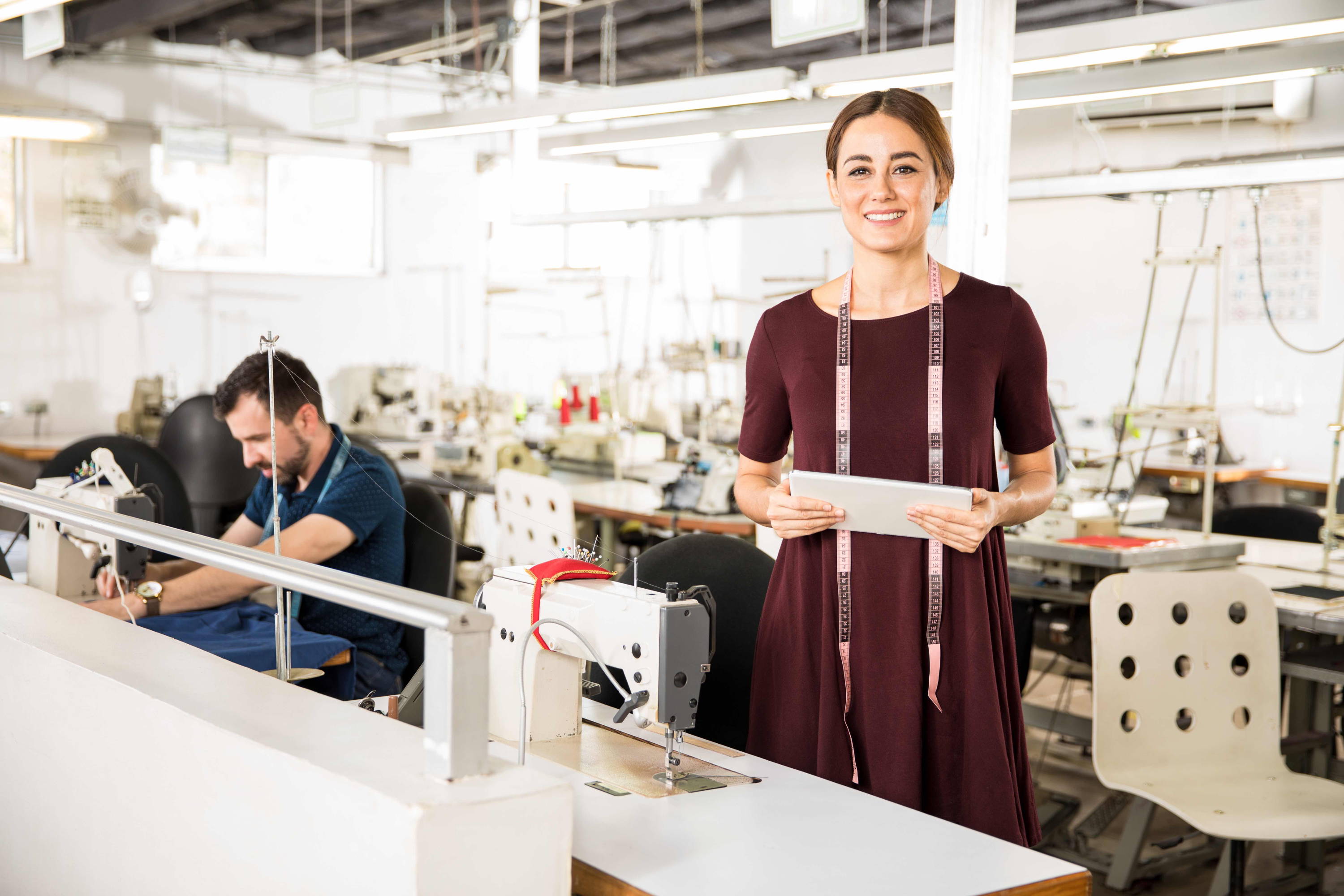 Where to produce a fashion collection in Italy?

Italy has many small production factories concentrated in Campania, in particular between Naples and Caserta and in Tuscany in the province of Prato. Certainly more within the European reach, they offer the advantage of concentrating in smaller and more easily accessible areas. How do you find the right company? Again, word of mouth works.["]" I myself take care of studying the collections for start-ups, then directing them to the most suitable suppliers and producers. Ask around, your samplers or your suppliers will surely be able to direct you". Your research for a suitable manufacturer must also be targeted for it to be fruitful: "Find out about the collections they've already produced: if they are similar, as a style and / or audience to which it addresses, or even with the fabrics worked (light garments, tweed, knitwear ...) to the garments of your collection, it's definitely a plus. A new manufacturer, or at least predisposed to experimentation, will certainly be more equipped to follow the creations of a designer who loves unusual and futuristic fabrics.


In short, whether it is East or West, establishing a feeling between designer and manufacturer is fundamental for the success of your collection.